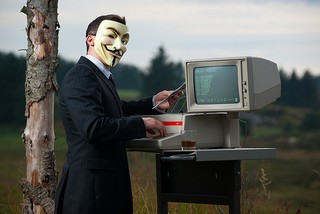 It's natural and common for your employees to want to conduct some of their work at home or on the road, and often the most convenient way is to do so on their personal devices. However, this could be putting your business at risk, and thus allowing your employees to conduct their work on personal devices could be risky business.
The Risk of Not Being Regulated
Since your employees personal devices aren't the property of the company, they aren't being properly protected and regulated. And thus, you have no control on how they are being used. Employees are easily at risk for downloading and infecting their personal devices with malware and viruses that can quickly find their way into your network.
Lost and Not Found?
Another risk of having business and client files and information on a personal device, is the risk of losing or misplacing the device. If your employee's personal device is lost, so are the the crucial documents and files you may need for your company. Or even worse, what if the credentials and personal files of you business and your clients fall into the wrong hands? You would have to notify your clients of the security breach and your reputation and relationship with your clients could also be lost in a hurry.
Take the Proper Precautions
This all isn't to say you shouldn't allow your employees to use their personal devices for work. It's often convenient and even necessary to allow them to do so. However, there is not excuse for not have the proper security and precautions in place. Be sure their devices are being secured and backed up like every other device in your network. The type of remote security monitoring you need will depend on the device, the in formation being stored or accessed and the laws regarding the information you store for your business or clients.
President & CEO
I hope you enjoyed this article. My mission is to take your stress away from dealing with IT problems. Call (252) 565-1235 or send me a message at our contact us page if you have a question, comment or want help.