When it comes to onboarding a new employee, a majority of small businesses use a traditional approach like an Employee Handbook. The problem with this training process is that it generally offers little visual assistance and provides plenty of boredom.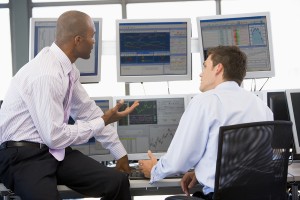 Numerous businesses have brushed aside the boredom and monotony of the handbook, in exchange for the fast-tracking process of onboarding new employees with the use of short videos. Here are some tips on why onboarding videos can help to bring your new employees up to speed in no time.
Being Visual is Vital – We live in an age dominated by technology, and more importantly, gaining information through a video platform. With computers, smart phones and tablets dominating much of our time in and out of the office, people are accustomed to gaining information via videos.
Built for Any Business – Are your employees not in a position where they are placed in front of a computer? No problem. You can email the training videos to your employees to allow them to watch it on their phone, computer and tablet, whether they're at work or at home. On top of that, many programs allow you to monitor that the video has been opened and viewed, to ensure your employee is completing the training. No book will give you that perk.
One Piece at a Time – Training videos are generally short, in the three to five minute range. This allows for training to be broken down and processed a piece at a time. This keeps employees from becoming overwhelmed and allows them to absorb the information a little at a time. This allows them to absorb and retain the information better than if you them read 50 pages.
Quickly and Easily Explain Change – Studies have shown employees prefer to watch a short informational video over holding a live meeting. These short videos can give you the opportunity to inform employees of changes in everything from insurance policies to business processes.
Speed Up Training Time – Using short videos to onboard new employees allows for you to save money and time on training. This allows for your new hire to up to speed and get to work faster. The videos also allow them to refer back to the information should they have any questions, instead of taking up the time of a coworker with questions.
President & CEO
I hope you enjoyed this article. My mission is to take your stress away from dealing with IT problems. Call (252) 565-1235 or send me a message at our contact us page if you have a question, comment or want help.