Management Agent Installation
Installing The Management Agent
Follow the directions below to install the Windows Management Agent. If you are installing this for a MAC, please visit this page.
Down the agent.  Contact support if you do not have the download link.
Once it downloads, double click to open/run the file.
You may get a Windows box pop open like the one below.  If so, click the 'More Info' link.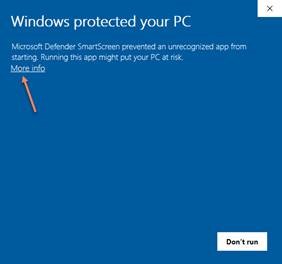 Then click the 'Run Anyway' button at the bottom.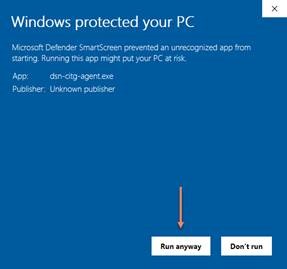 Next you should get another Windows box requesting permission to run.  Click the Yes button at the bottom.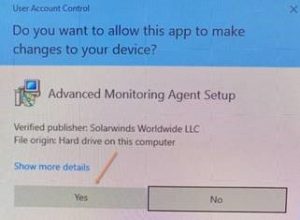 The management agent will then install in the background.  You will not have to do anything else.
Contact Support when you have completed the install.